ALTERNATIVE SELECTION 3
"TRICOLORE"
2020.04.08 – 04.25
This time we'll set up at the FESTART 2020. Kouichi Fine Arts is pleased to present Alternative Selection 3 'tricolore' from April 8 to 25th. 'tricolore' is an exhibition of the work of three artists: Koji Okuda, Nobuko Sugio, and Takashi Kondo.
Koji Okuda creates objets d'art with a 3D printer he made himself. A display of cat motif pepper mills are the highlight of his exhibition here.
Unleashing her imagination as she listens to every sounds, Nobuko Sugio lets her brush run free.
Takashi Kondo, a designer at CILANDSIA, is active as an artist as well. He mainly produces hand printed paintings by using the silkscreen technique.
We welcome you to come experience their works.
Megumi Ito
Negoro
2017.01.28 – 02.11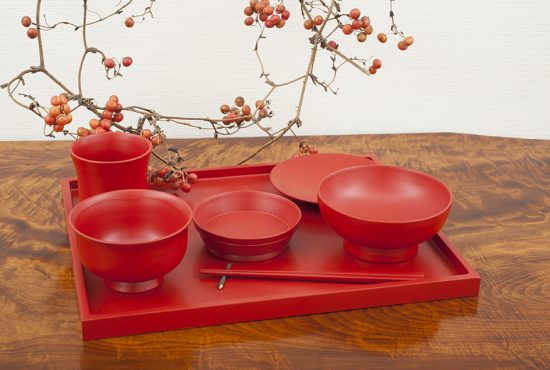 Negoro lacquer derived its name from the Buddhist temple of Negoro-ji. Negoro temple, widely renowned as the temple of the Shingon sect of Buddhism, is located in the city of Iwade, Wakayama in Japan. Negoro lacquer were originally vermilion lacquerwares produced at Negoro temple as tablewares for monks.